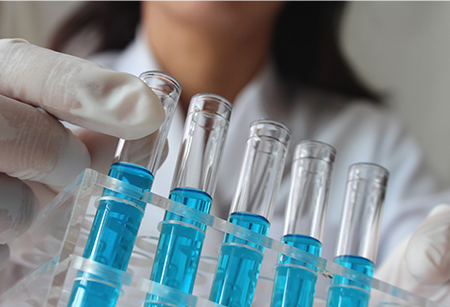 M's Science Corporation was founded in November, 2000 in Kobe City, Japan. Since its foundation, we have developed two programs: a sigma-1 receptor agonist for the treatment of central nervous system (CNS) diseases and an attenuated live herpes simplex virus for the treatment of solid tumors. Both of these products have progressed to clinical trial stages and have shown satisfactory results.
Recently, we restructured our drug discovery pipeline to make M's Science grow stably. In particular, in 2010, we sold the oncology program, including the attenuated live herpes simplex virus, to a Japanese biotech company. We also obtained several new ophthalmic drug candidates, consisting of both blockbuster candidates and niche products, which have been added to our pipeline.
The sigma-1 receptor agonist program is ongoing. Originally, this program focused on using sigma-1 receptor agonists as therapeutic drugs for stroke and major depression. However, recent academic research into the physiological function of the sigma-1 receptor has provided robust rationale for the use of sigma-1 receptor agonists as therapies for various chronic disorders.
In our current pipeline, we have several ophthalmic drug candidates suitable for the niche and blockbuster market, and two sigma-1 receptor agonists mainly for use in the treatment of neurodegenerative disorders.